For me, Easter has always been one of the best holidays since it allows me to enjoy an amazing breakfast, a vibrant salad, and those colorful and well-decorated pieces of cake all on the same day.
Easter is renowned as a time for celebrations, and even though this year might not be the same as normal, it doesn't mean you shouldn't enjoy some delicious treats from breakfast through to dinner! With the extended weekend and lots of delicious chocolate eggs waiting to be devoured, Easter Sunday is an opportunity to cook some truly heavenly food. To avoid the bad-for-you treat excesses of the festive season, guilt-free desserts and snacks are top of mind.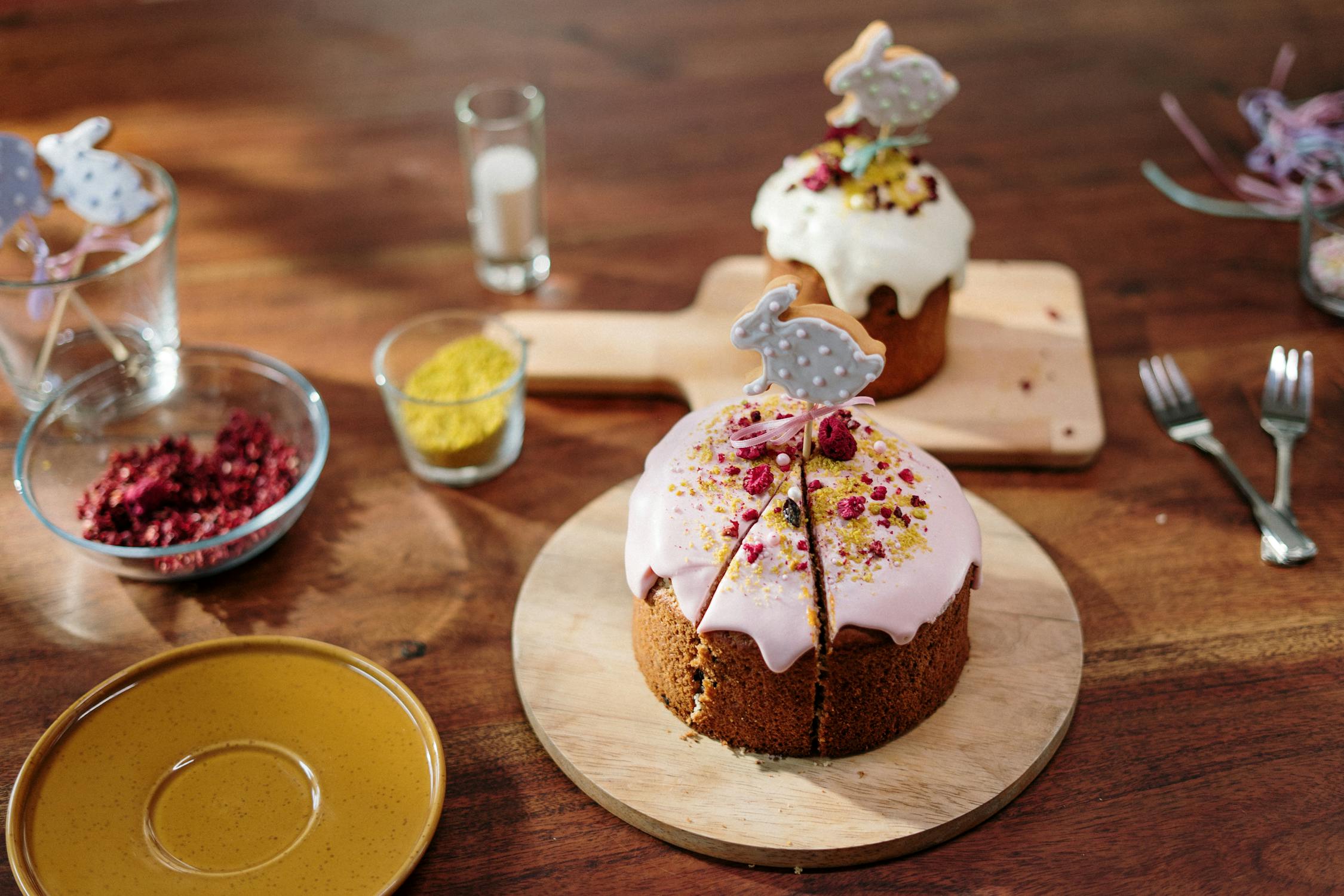 I know right now, we're all facing big changes at home and keeping our eyes on our health more than ever, so I'm very excited to bring you some delicious, comforting recipes to cook, bake, and enjoy right at home. This is guilt-free indulgence at its best.
So let's take one of the most classic Easter treats transform it into another level and bake for our better health. I choose to be healthy and yummy. What about you?
Egg-citing Easter eggs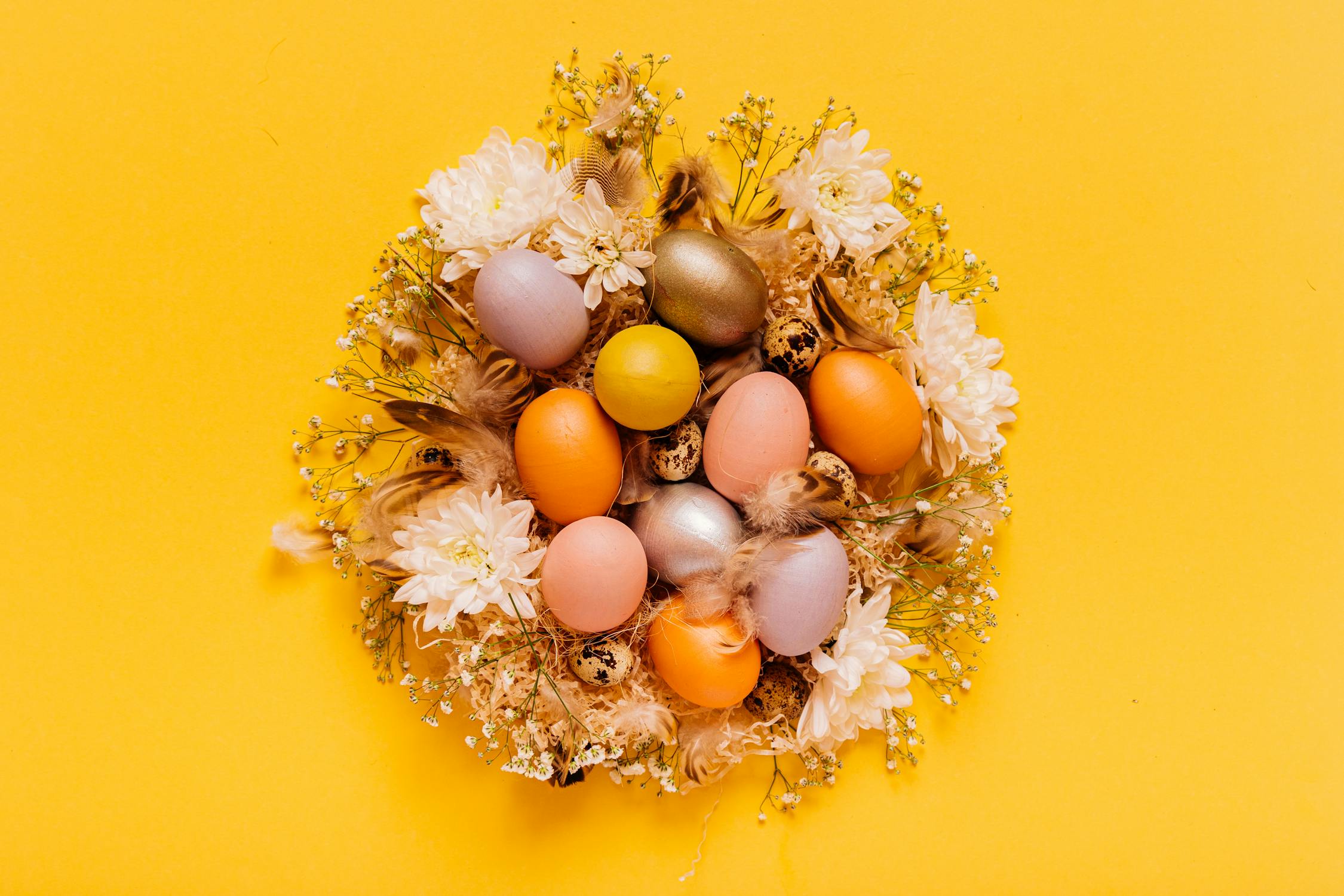 Easter marks the beginning of spring, as well as delicious cuisine and quality time with our kids. So, what's the catch? It's a lot of fun to spend time teaching the kids to bake and decorate Easter eggs. If you're planning interesting activities to do together with your kids, these delicious and healthy Easter eggs could be a good candidate to make them be creative while having fun.
INGREDIENTS:
1/3 cup rolled oats
3 tbsp desiccated coconut
1 tbsp honey
1/2 tsp vanilla extract
1 tsp water
50g dark chocolate, 70% cacao or higher
Assorted decorations are optional
METHOD:
1. Set aside a baking sheet lined with baking paper.
2. In a food processor, combine oats, coconut, honey, vanilla, and water.
3. When it's ready, form it into eggs and freeze them to harden.
4. Melt the chocolate with any method that you prefer, then dip the eggs into the chocolate sauce.
5. Immediately decorate with your selected embellishments on the baking paper, try to do it quickly before the chocolate hardens.
6. Set it in the fridge for an hour or so before serving. Store it in the fridge in an airtight container.
Healthier Hot Cross Buns
Get your weekend off to a great start with one of these better-for-you traditional Easter treats – a little more exciting than cereal and even more delicious.
Made from wholesome, organic flour, rolled oats, and refined sugar-free maple syrup, these healthier hot cross buns taste just as good as the original. They'll fuel the whole family for a day of fun. And they're not just for breakfast either! Try your hand at a delicious Easter brunch at home too.
INGREDIENTS
310ml (11/4 cups) almond coconut milk
7g sachet dried yeast
60ml (1/4 cup) maple syrup, plus 1 tbsp, extra
520g (3 1/3 cups) white spelt flour, plus 55g (1/4 cup), extra
35g (1/3 cup) rolled oats
3 tsp ground cinnamon
3 tsp mixed spice
1/2 tsp sea salt
75g (1/2 cup) reduced sugar craisins
55g (1/3 cup) dried currants
50g (1/4 cup) mixed peel
1 tbsp light extra virgin olive oil
1 tsp vanilla extract
Nuttelex or butter, to serve (optional)
45g (1/4 cup) white spelt flour
5 tsp cold water
1 tsp maple syrup
METHOD
1. In a heatproof jar, combine the almond milk and water. Microwave on High for 40 seconds, or until the food reaches a temperature of 165 degrees Fahrenheit. Add the yeast and 1 tbsp of maple syrup and mix well. For 10 minutes, or until foamy, place the mixture in the refrigerator.
2. A big basin should be used for this step. The flour, oats, and cinnamon/mixed spice/salt should be mixed in with the craisins/currants/peel. Make a well in the center, then add the yeast mixture, oil, vanilla, and the remaining 2 tablespoons of maple syrup to the dough. Stirring with a wooden spoon until a sticky dough develops is formed.
3. Use 1 tbsp. of the excess flour to lightly dust a clean work area. Make the dough and knead it for 5 minutes gently, adding more flour as needed to keep it from sticking. Cover with plastic wrap and refrigerate for a few hours (at least one hour or until the dough has doubled in size).
4. Coat a 21 x 30cm slab pan with olive oil. Knead the dough again for 1 minute until it's smooth. Make 12 buns and place them in the preheated pan. Wrap it up in a plastic bag. Allow it to rise in a warm, draught-free place for 40 minutes, or until it has doubled in size.
5. Prepare the oven of 180C/160C fan-forced preheat. Make a smooth paste with the flour, water, and maple syrup for the crosses. Place in a sealable plastic container. Cut a 2mm hole in the bag's corner and pipe crosses onto the buns. Bake for 30 to 35 minutes, or until the buns are cooked through. Glaze with maple syrup brushed on the tops. Now set aside for ten minutes to cool down.
Carrots but Strawberries!
As Easter and spring approach, I'm sure you've seen those adorable white chocolate-covered strawberries shaped like carrots. Making them out of yogurt is a fun and nutritious variation! They're so adorable that they may be eaten as a snack, dessert, or any time of day! Carrots will be a welcome addition to your children's diets!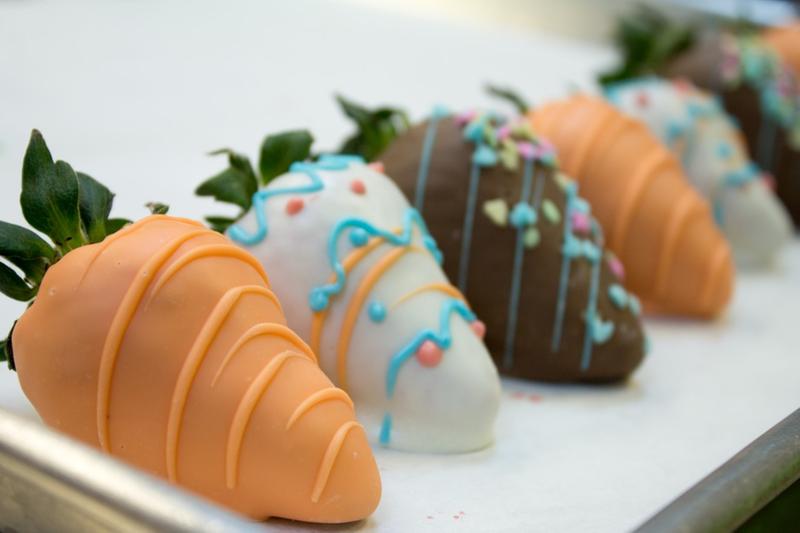 INGREDIENTS:
Prepare fresh strawberries, washed and dried
Yogurt any flavor will work
Orange gel food color
Wax paper
METHOD:
1. Place a sheet of wax paper on a plate, cookie sheet, or flat surface that will fit in your freezer. Mix some orange color into your yogurt and dip the strawberries in and place them on the wax paper.
2. After dipping all your strawberries place the strawberries in the freezer for a good 20 minutes or longer to set the yogurt.
3.Then pull them out and re-dip them to get a thick coat that will be orange, otherwise the red will show through a little. If you try to use a thicker yogurt, you won't get a smooth finish on it.
4. After re-dipping them, put them back in the freezer for another 20 minutes or until you are ready to eat them. Leave them in there longer for a frozen treat!
And finally… Easter Sorbet
Sweetened with bananas, this sugar-free raspberry sorbet is ready in minutes and is perfect for a light dessert after all the big Easter meals. For more flavor, dip pieces of orange or apples in this treat! A friend of mine says it might be her favorite dessert right now, and she's not even a big sorbet fan!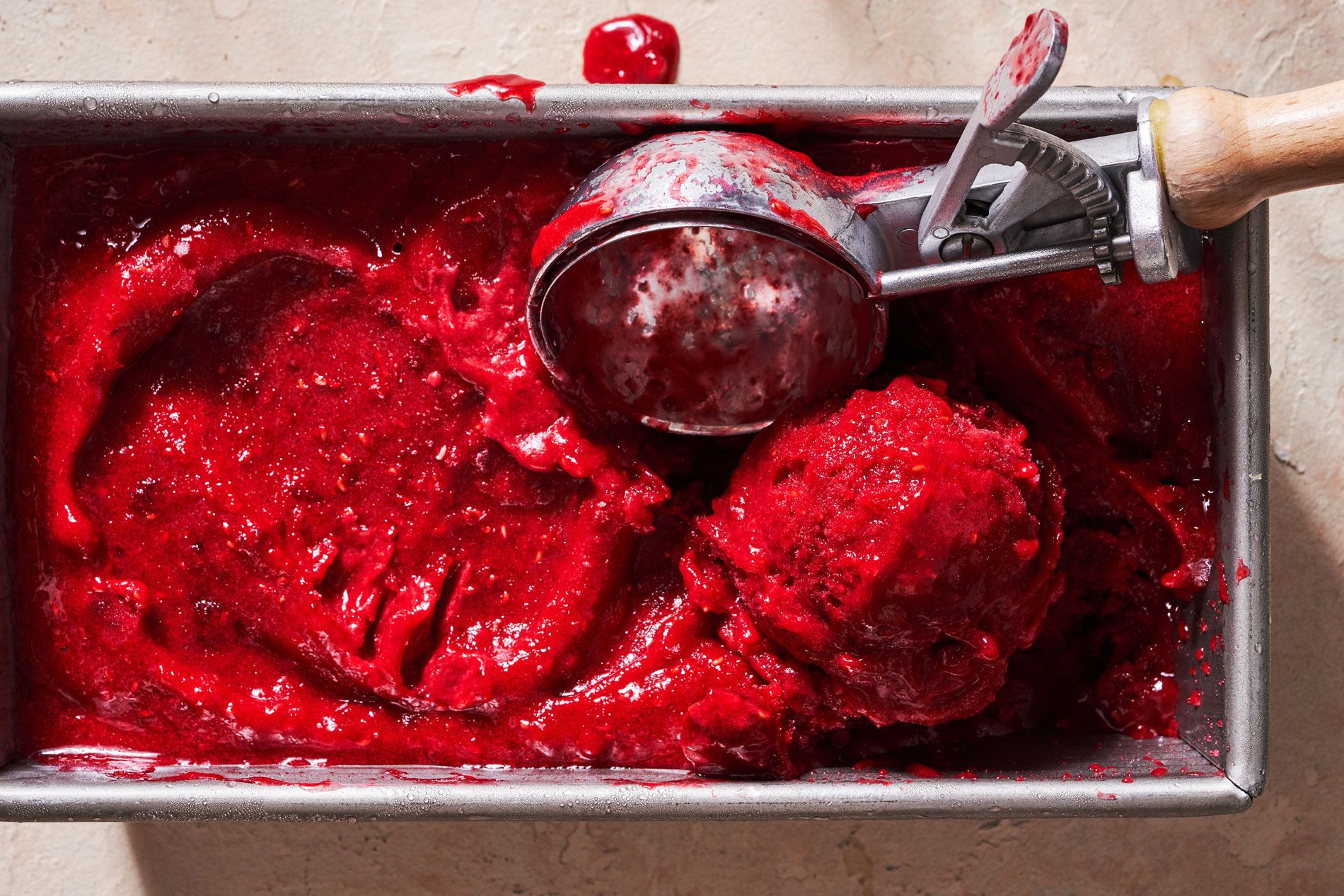 INGREDIENTS:
6 cups (810g) frozen raspberries
3 overripe bananas, cut into 1cm pieces, frozen
60g fresh raspberries, roughly crushed
METHOD:
1. Using a food processor, pulverize three batches of frozen raspberries and a banana.
2. In a large bowl, combine each batch and add crushed raspberries.
3. Dish out the contents into a 1.25L (5 cup) jug. Prepare the food and serve it right away.
So, there you have it – my Easter Sunday easy and healthy treats that still capture the Easter vibe in your kitchen.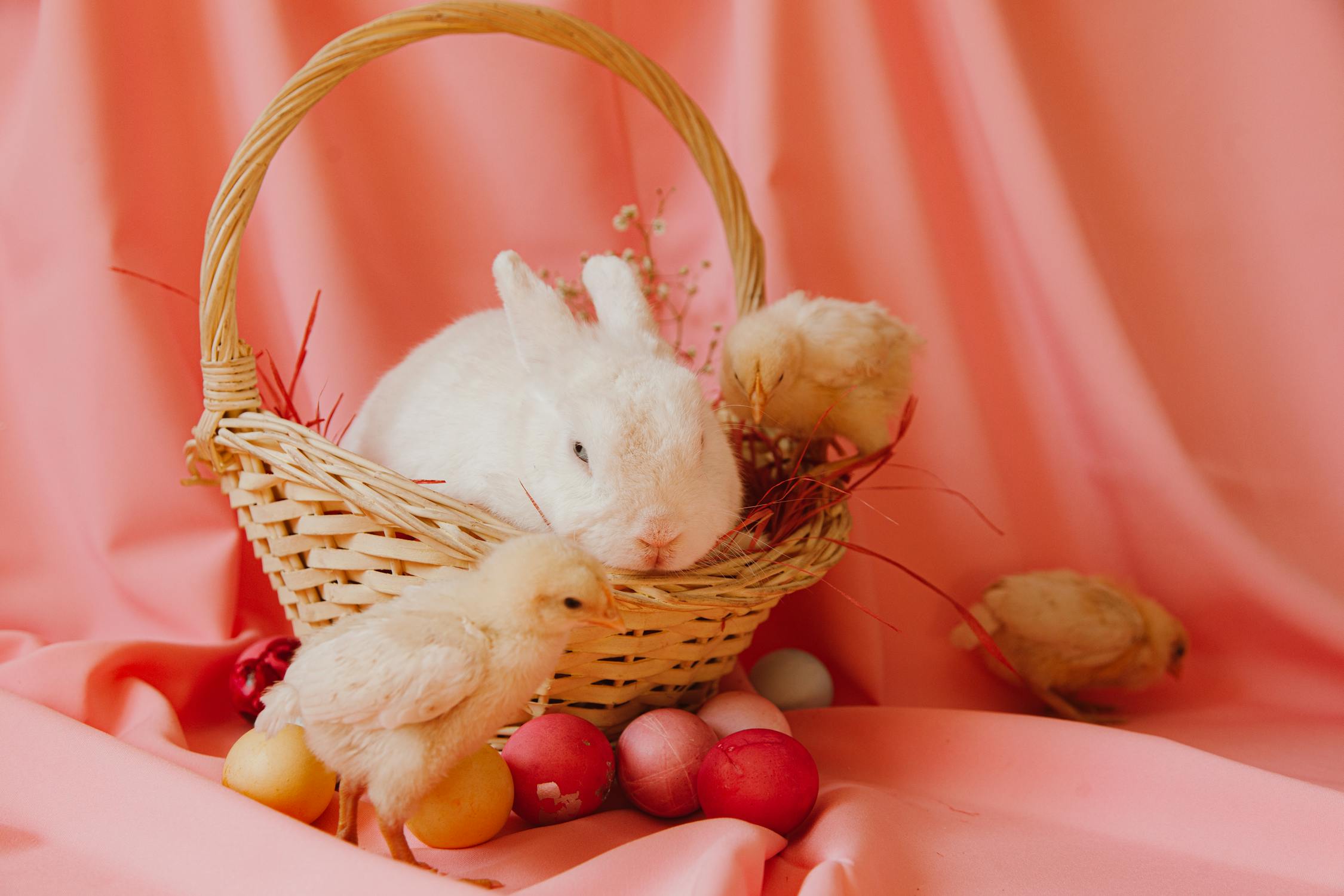 But the most important thing is that you don't have to completely go off the dessert list on Easter. Instead, try to substitute the traditional with the functional dessert pies that allow you to indulge—and still taste decadent—but aren't loaded with bad-for-you ingredients.
Another tip from me is to schedule this day ahead. Planning the menu in advance is essential if you want to control yourself from the sugary desserts and stick to your healthy choices. Don't forget to execute the plan and you will have plenty of gluten-free, sugar-free, and low carb recipes where the taste is not lacking a tiny bit.
Happy Easter!