Hello dear friends!
To celebrate Mother's Day, why not indulge in some delicious treats with your mom, or any moms in your life, like grandmothers, aunts, girlfriends or yourself?
Mother's Day is almost around the corner, and everyone is looking for a unique way to honor their mothers. On this day, mothers' unconditional love and care for their children are celebrated. Every year, Mother's Day will be observed on the second Sunday of May, when we're enjoying the warmth and coziness of May. Let me help you out if you don't know what to get your mom for Mother's Day.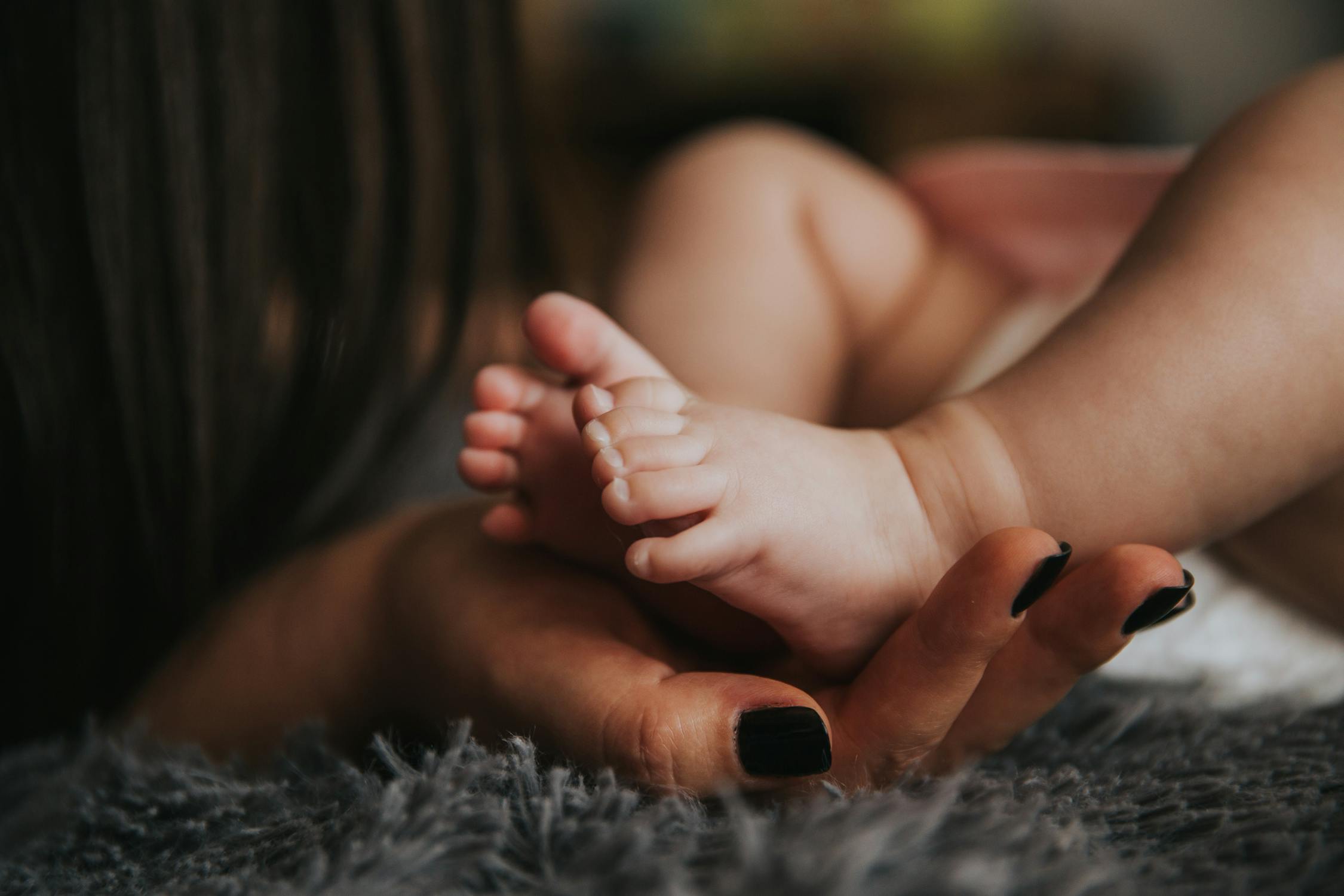 I always prepare something delicious for my mom, but to be honest, I don't want to make her just any regular sugary treat that isn't good for her health.
Even if your mom isn't as committed to healthy food as you (or me) are, it's wonderful to give her something that will make her feel better. Even if she hasn't yet realized how tasty nutritious treats can be.
So I got my hands up and did some digging on the internet, and the results are super! Not only have I found the perfect match for my picky requirements, but I've also had a list of healthy sweet treat recipes for you (my beloved friends and followers) to choose from.
These recipes are so good and easy that I can't resist sharing them with you, and I believe whichever your pick is, your mother will adore it! All of them are gluten-free, lactose-free, and some of them are vegan, so you have an all-in-one place now to choose from.
1. Raw Key Lime Pie – Perfect choice for the summer
Compared to other raw sweets, this one is a cinch to put together. Simply combine the crust ingredients until smooth, put into a pie pan, then blend the filling until smooth. Pour the filling on top of the crust base and put the pie in the freezer. It's simple, but it's also a lot of fun!
This rich, creamy, and all-around great Raw Key Lime Pie recipe is inspired by the Blossom Cookbook by Ronen Seri and Pamela Elizabeth.
Equipment
Springform pan
Food processor

Ingredients
For the Crust
1¼ cups macadamia nuts
1¼ cups pecans
½ cup dried pitted dates, soaked in water for 1 hour
Pinch of salt
¼ teaspoon vanilla extract
For the Filling
1½ cups fresh lime juice from about 12 limes
1 cup agave syrup
½ cup full-fat coconut milk
2 ripe avocados halved, pitted, and peeled
2 tablespoons vanilla extract¼
teaspoon salt1¼
cups coconut oil

Instructions
Make the crust:
Use coconut oil to lightly grease a 9-inch / 17cm springform pan.
Process all of the crust ingredients in a food processor until they are well combined and easy to work with. Pour the mixture into the pan and spread it out evenly.

Make the filling:
Put into a blender the lime juice, agave, coconut milk, avocados, vanilla, salt, and coconut oil.
Pour it on top of the crust base and spread it out evenly.
Wrap the pie with plastic wrap and freeze overnight. Thaw before serving.
2. No-Bake, AIP Grasshopper Bars
Even though some people might claim that grasshopper bars are meant for children, I believe they'd make a lovely Mother's Day dessert as well. Anyone who likes mint and chocolate will find themselves reaching for them all the time. Imagine thin mints, but better for you since they're rich, creamy, and loaded with healthy ingredients. Another great thing is it's a no-bake, low carb, and dairy-free! This recipe is perfect for almost any special diet.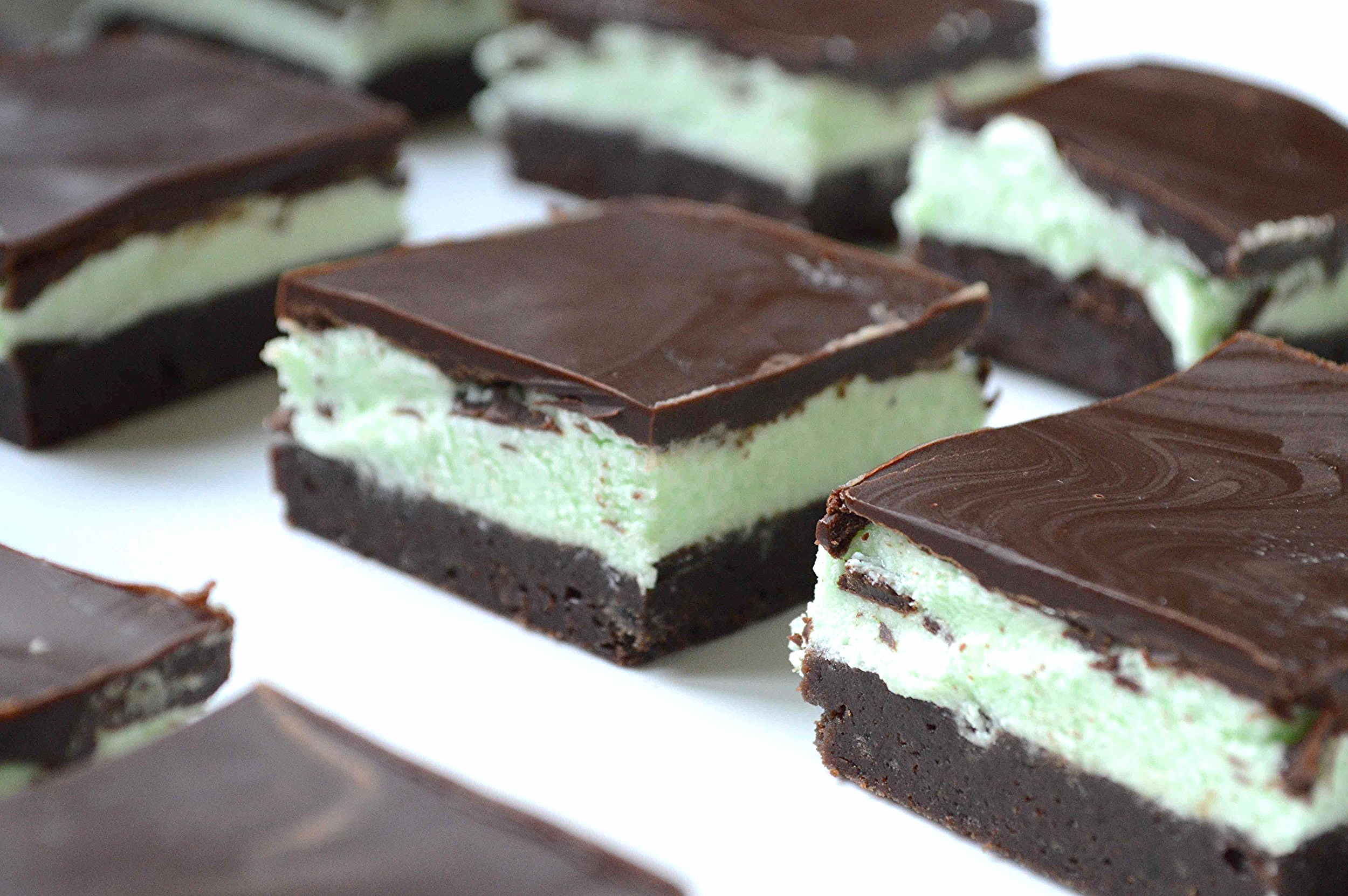 Ingredients
Base Layer
10-12 soft dates, pitted
1 tbsp cold-pressed coconut oil
2 tbsp cocoa powder
pinch of salt
Mint Layer
2 Hass avocados
1/2 cup low-carb sweetener (organic coconut sugar is what I use)
3/4 cup coconut oil (melted)
6 scoops stevia (approx. 3/16 teaspoon)
4 cups shredded unsweetened coconut
3/8 teaspoon peppermint extract
1/4 teaspoon salt
3/4 teaspoon vanilla
Chocolate Layer
1/2 cup coconut oil
1/4 cup low-carb sweetener (blended preferred for smoothness–see Recipes Notes for subs)
1/2 cup cocoa powder
1/2 teaspoon vanilla
1/8 teaspoon salt
Instructions
Base Layer
Prepare an 8×8 pan (20×20 cm) and lightly grease it. Any size pan will work but the bars will be thicker or thinner depending on the size.
Place the dates and oil in a food processor and blend on high speed until you get a sticky paste.
Add the cocoa powder and salt and blend again until the dough holds together when pinched. You may need to add a few extra dates to achieve that consistency.
Transfer the dough to the pan and press it down firmly with the back of your hand or a spoon to create an even and compact base. Freeze it while you prepare the mint layer.
Mint Layer
Prepare an 8×8 pan (20×20 cm) and lightly grease it. Any size pan will work but the bars will be thicker or thinner depending on the size.
Pour everything into a high-powered blender or food processor and blend until smooth. Blend until well-combined. Don't process all the way if you want the end product to have a more coconut-like texture.
Pour the mixture in a pan that has been lined with parchment paper. Keep in the freezer.
Chocolate Layer
Icing on the Cake with low heat, melt the coconut oil and sweetener together.
Stir in the remaining ingredients after removing from the heat.
Pour over the ice-cold foundation. Return to the freezer for approximately 15 minutes or until the chocolate coating is firm.
Using a hot knife, cut the dough into squares.
Refrigerate or freeze, well covered.
3. Three Ingredients Chocolate Turtle
For a version of the traditional sweet that's both nutritious and tasty, dates, nuts, and pure dark chocolate come together in this recipe. Isn't it going to look great on a plate with a cup of coffee?
Ingredients
3 1/2 oz (100 g) 70% dark chocolate
1 heaping cup pitted dates
2 oz (55g) pecan halves (about 40-45 small halves)

Instructions
Process dates in a food processor until they reach a jam-like consistency.
Using your hands (make sure to wipe them dry!), shape the processed dates into 15 marble-sized balls. Then, put the balls on a lightly oiled baking sheet.
Press 2-3 pecan halves into the date balls and then place in the freezer for 10 minutes to set.
Add the dark chocolate to a small saucepan, simmer over low heat, stirring constantly until the chocolate is completely melted and smooth. Remove from the heat.
Coat each date/pecan ball with chocolate sauce by using a spoon. When the chocolate hardens over the date/pecan mounds,the shell is formed!
Put the turtles back in the freezer for at least another 10 minutes to chill.
I hope you enjoy this Mother's day big time!
Let me know which recipe you've tried and what the outcome was! I'm curious to see which of these recipes got more votes.
I wish you a sweet healthy Mother's day!
Yours, Leonor